Medical Centres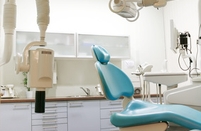 Cleaning surfaces and beyond
Hygiene in the workplace is always important but in premises such as Doctors' Surgeries, Health Centres and Clinics it can literally be a matter of life and death. That's why cleaning must be at the top of any list of priorities in Doctors' Surgeries.
And it's very much a case of prevention is better than cure. If surfaces are kept clean they won't attract harmful bacteria.
We have the cleaning knowledge and chemicals to kill MRSA and other pathogenic micro-organisms
Cleaning typically covers the following:
Reception

Waiting Rooms

Treatment Rooms

Offices

Toilet and washroom areas

Windows
We provide out of hours cleaning for all areas within Doctors' Surgeries with bespoke solutions to suit each customer.
---
Should you require further information please get in touch by calling on 0800 107 6077 or by e-mailing us at info@donningtonclean.com