Equal Opportunities Policy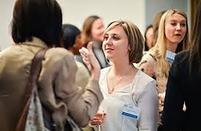 Our Corporate Equal Opportunity Policy Statement provides comprehensive instruction on the measures taken by Donnington to ensure strict implementation and monitoring of the policy within the organisation.
Donnington and its subsidiaries are an equal opportunities employer and to the creation of an entirely non-discriminatory working environment. The aim of our policy is to ensure that no job applicant or employee receives less favourable treatment on the grounds of their sex, disability, race or creed.
We aim to promote equal opportunities, eliminate discrimination and eliminate harassment through the following:
• Opposing all forms of unlawful and unfair discrimination
• All employees (whether part-time, full-time or temporary), will be treated fairly and with respect
• All vacancies will be advertised internally and externally simultaneously and will include a statement on equal opportunities
• Selection for employment, promotion, training or any other benefit will be on the basis of aptitude and ability. All selection/rejection decisions will be recorded
• All employees will be helped and encouraged to develop their full potential and the talents and resources of individuals will be fully utilised to maximise the efficiency of the organisation
• All employees have a legal and moral obligation not to discriminate and to report incidents of discrimination against any individual or group of individuals to the Managing Director, Stephen Conboy
Our commitment:
• To create an environment in which individual differences and the contributions of all our staff, volunteers, members and beneficiaries are recognised and valued
• Every employee and is entitled to be part of an environment that promotes dignity and respect to all. No form of intimidation, bullying or harassment will be tolerated
• Training, development and progression opportunities are available to all staff
• Equality is good management practice and makes sound sense
Breaches of our equality policy will be regarded as misconduct and could lead to disciplinary proceedings.
• This policy is fully supported by the management committee and has been agreed with all employees
• The policy will be monitored and reviewed annually
---
Should you require further information please get in touch by calling on 0800 107 6077 or by e-mailing us at info@donningtonclean.com