Environmental Policy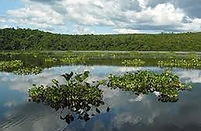 Donnington Limited is committed to leading the industry in minimising the impact of its activities on the environment.  Donnington places great emphasis on caring for the environment. The object of this Policy is to provide the framework around which we can promote an environmentally responsible approach to the provision of our cleaning services whereby a safe and healthy working environment can be developed.
As an employer we recognise that the nature of our business has potential to impact detrimentally on the environment, particularly where we use cleaning materials. Use of such materials is under our direct control, and it is our policy therefore to minimise the use of harmful products and to use environmentally friendly products and procedures wherever possible.
It is our policy to liaise and co-operate with our clients to ensure that cleaning services provided and requested are assessed for environmental impact. Where appropriate we will recommend and endeavour to have accepted cleaning and waste removal practice, which involves recycling.
Donnington recognises and accepts its obligations to ensure that the environment is not adversely affected by our activities. We are committed to non-harm in the environment and are open to processes or practices that might actually have a positive environmental effect.
The key points of its strategy to achieve this are:
•  Minimise waste by evaluating operations and ensuring they are as efficient as possible
•  Minimise toxic emissions through the selection and use of its fleet and the source of its power requirement
•  Actively promote recycling both internally and amongst its customers and suppliers
•  Source and promote a product range to minimise the environmental impact of both production and distribution
•  Meet or exceed all the environmental legislation that relates to the Company
•  Use an accredited program to offset the greenhouse gas emissions generated by our activities
We will notify the relevant enforcing authority and take steps to prevent the damage if our business activities pose an imminent threat to the environment. We have implemented a training program for its staff to raise awareness of environmental issues and enlist their support in improving the Company's performance. Donnington Limited will actively encourage the adoption of similar principles by its suppliers.
Donnington Limited will comply with all relevant environmental legislation.
---
Should you require further information please get in touch by calling on 0800 107 6077 or by e-mailing us at info@donningtonclean.com