Welcome to Donnington Clean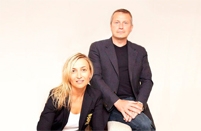 Professional cleaning with the personal touch
Donnington Clean is a Quality and Value driven commercial cleaning company with an Effective and Innovative approach to operating in today's commercial environment.
Headquartered in London, we provide a Full Range of regular cleaning and premises-related services in the Capital, across South East England, and throughout the United Kingdom. Our extensive range of cleaning and Associated Services suit a wide range of businesses from all sectors of commerce and industry. However, regardless of size, every client is important to Donnington at every level in the company.
All our services are carried out by the company's own employees or Vetted and qualified Specialist contractors, all of whom are suitably Trained and Monitored!
Our highly Loyal staff ensure every job is approached with Excellence.
When it comes to cleaning your sites, we're always striving to do better. This means that, as a client of ours, you will experience Superior results, continually Improving services, and an environment that promotes a Healthy, happy and Productive workforce.
If you would like to know how our cleaning services can help you, please do not hesitate to contact us today, click here »
---
Industries covered